News
Rent Inflatables for the Making Spirits Bright Holiday Parade!
Wednesday, November 8, 2023 by Phil George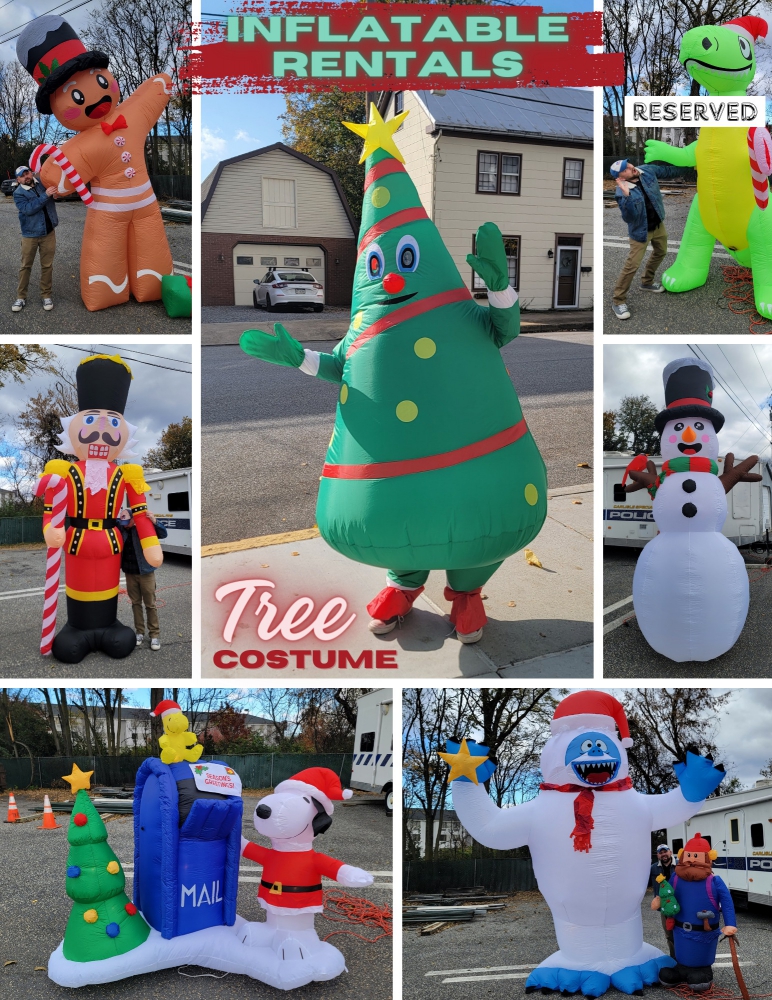 WOW, LOOK AT THE SIZE OF THESE BEAUTS!!!

Inflatables are now available to rent through the Downtown Carlisle Association (DCA) for the upcoming 2023 Carlisle Making Spirits Bright Holiday Parade, happening on Thursday, November 30th at 7pm. With the exception of the Snoopy characters set, which is 6.5ft tall, each stand-alone inflatable is approximately 12-14ft tall! (Peep Phil in the background for comparison) And the inflatable tree costume is approximately 8ft tall.
Each stand alone is just $150 to rent, and the cost of (2) tree costumes is $80. If interested, please call the DCA office at 717-245-2648 to make your reservation.

---