Bike Lanes
Bike Lanes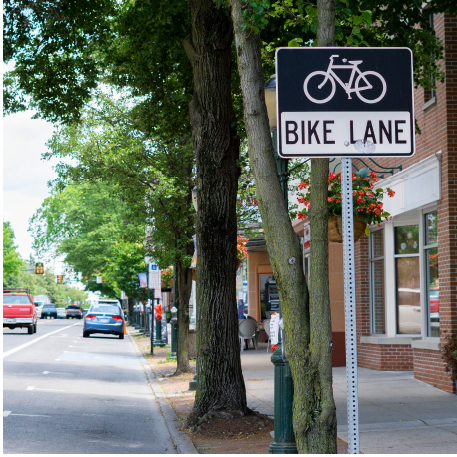 Carlisle Borough offers a 15-mile network of trails for walking, running and biking. The route includes on and off-road trails, and connects all borough parks and schools to the downtown. Just follow the Trail and Bike Route markings from any one of the 18 parks.
View a map of the trail here.
What Are Sharrows?
Sharrows are shared lane markings on the road, used to remind motor vehicle drivers that bicyclists are permitted to use the full lane. There are no striped bicycle lanes on streets marked with sharrows, however, with or without marked sharrows, bicyclists are encouraged to travel on streets and follow traffic laws just as any other vehicle on the road.