LoveBucks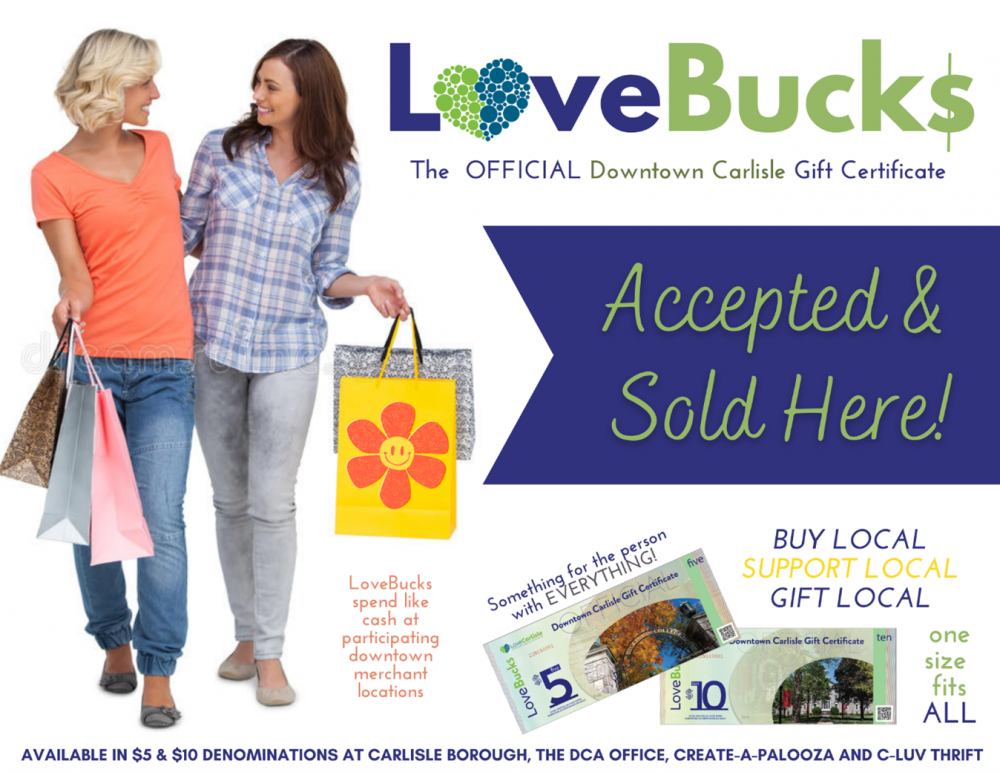 LoveBucks are downtown Carlisle's universal gift certificate and are treated like cash. Pay for your purchase with LoveBucks and receive any change owed to you in US currency. You cannot "cash out" certificates, they must be redeemed for the purchase of goods or services rendered.
LoveBucks are available at the following locations during their normal business hours:
Carlisle Borough & DCA Office: 53 West South Street.
Create-A-Palooza: 11 East High Street.
C-Luv Thrift: 20 Noth Hanover Street.
LoveBucks are available in denominations of $5 and $10 and can be purchased with cash, check or credit card. Due to the rising cost of processing fees, all credit card purchases will be charged an additional 3%.
Checks can be made payable to Downtown Carlisle Association or DCA,